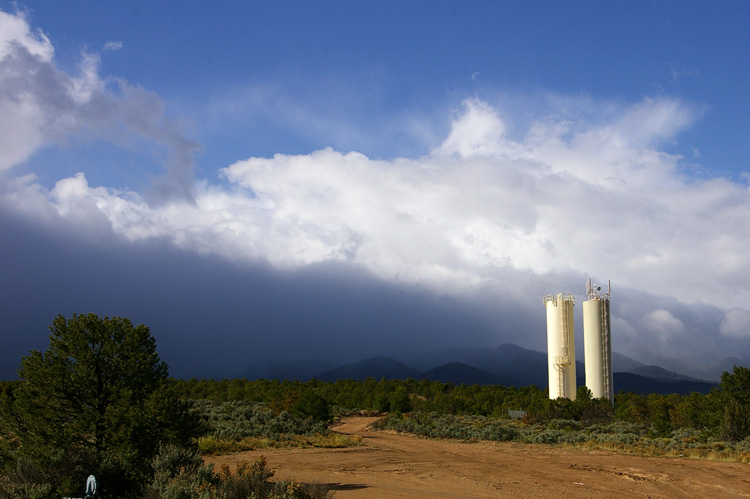 One of my favorite blogs is
FarrFeed
("Living Planet Mystery Tales"), written by John Farr. I've known John since the time we were both living in the flatlands of the Maryland Eastern Shore. John, and his wife Kathy, moved to the very non-flat lands of Taos, New Mexico. There's quite a story behind this move, and John turned it into a book called
Buffalo Lights
. John's usual discussion topics are the stories that unfold inside and outside the windows of his adobe mansion, floating above the desert.
John is an excellent photographer, and you can check out his pictures by going to his
"fotofeed."
The photo above is a sample of what you'll see.